Stainless Steel In Your Home
Stainless steel looks great in your home whether it's a shower tray in your brand new bathroom, the bench tops for your kitchen renovation, or any other area in your home.
Other than looking great, stainless steel is resilient, durable, impact resistant and easy to clean while also being hygienic.  Stainless Steel is corrosion and heat resistant but most importantly is able to be custom made to your specifications much easier and cost effective than other mediums such as marble or glass.
Kitchens
Pacific Stainless can create a custom designed and made:
Kitchen bench tops
Sinks, sink bowls
Extraction hoods
Wall cladding
Everything is made to your specifications; if it can be made from stainless steel we can fabricate it for you.  Choose from a range of different textured  and patterned stainless steel finishes to add a unique look to your kitchen.
Bathrooms
For new homes and bathroom renovations, Pacific Stainless are able to supply all your stainless steel bathroom needs.
We specialize in custom sized shower trays, including wheelchair compatible shower trays.
Send us the measurements or your bathroom concept drawings and we'll design and manufacture your stainless steel shower tray for you.
Handrails
For safety first in your bathroom, on your deck and stairwells, and around your home you can't beat the strength and durability of stainless steel handrails and stainless steel balustrades.
Pacific Stainless will custom design and manufacture to your one-off handrail specifications.
To add extra style, we can shape the actual rail to be round, elliptical or even rectangular.  There's nothing we can't do.
Splashbacks
Whether it's around your kitchen bench top or in your bathroom, you want to keep your home clean, hygienic and most importantly leak proof.
Stainless steel splash backs will ensure your wet areas remain clean and dry, and give a fresh contemporary look to your stainless steel bench top.
We can custom design splash backs or cladding for any room in your home, specific to your exact requirements.
Our Signature Stainless Steel Finishes
Pacific Stainless are proud to showcase their unique range of fashionable textured and patterned Stainless Steel finishes – a smart alternative to the traditional stainless finish especially on bench-tops, work tables and display equipment.
It looks even better when you see the real thing.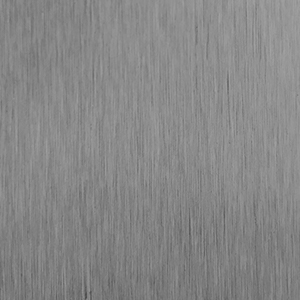 Satin / Brushed
Flat Stainless Steel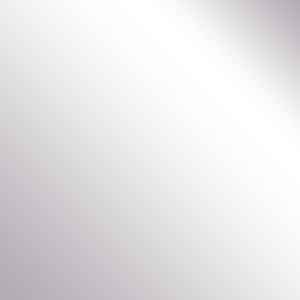 Classic
Flat Stainless Steel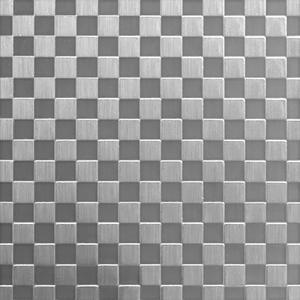 Checkers
Textured Stainless Steel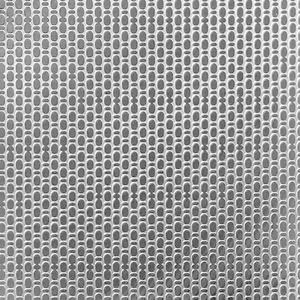 Linen
Textured Stainless Steel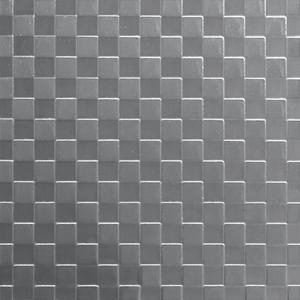 Squares
Textured Stainless Steel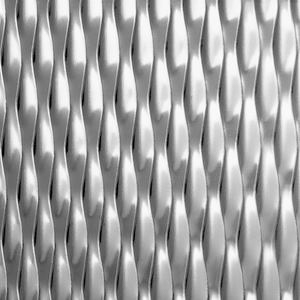 5WL
Textured Stainless Steel
We can source any of the Rimex range of finishes including True Mirror and Colourtex on request, subject to availability.
Dedicated Design Engineer
Get your project completed faster, more accurately and on budget right from the beginning with our in-house dedicated design engineer.
We can take your most basic concept drawings and turn them into high quality stainless steel products.